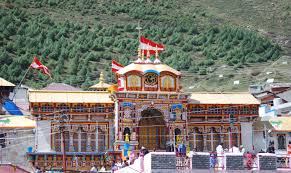 India is a religious country and every year pilgrims throng to make the holy Char Dham Yatra. Among these four dhams (Yamunotri, Gangotri, Kedarnath & Badrinath) - the divine Do dham Yatra of Kedarnath and Badrinath is most popular among the Hindu travelers. This holy journey offers you a wonderful chance to visit the two most religiously important pilgrimage sites among the Hindus. Added to that, of course, the abundant enthralling backdrop of these places is a cherry to the cake. Kedarnath is famous for being one important among the 12 jyotirlingas of Lord Shiva. And, Badrinath temple is a major one among the 108 Vaishnava Divya (divine) Desams (temples) of Vishnu Bhagwan.

If you are a first-timer to make a Do Dham yatra, you should book a Badrinath Kedarnath tour package from Hardwar. Contacting any reputed travel agent of your city will be enough as most of the offered tour itineraries are almost similar.
On your way to visit the two most devout destinations, you will get the chance to visit a few other blessed spots including Rishikesh, Rudraprayag, and Guptkashi.

Trip highlights:

• Early morning 'Abhishekam' at Kedarnath shrine
• Badrinath temple, the most important one among all the Hindu pilgrimage destinations
• A chance to explore few important tourist spots of Badrinath including Mata Murti temple and Mana village
• Visiting the leading attractions of Rishikesh – Ram Jhula and Laxman Jhula

A glance of the probable 6 days tour itinerary –

Day 1: Arrive at Hardwar and your tour to Guptkashi starts from here. Hardwar to Guptkashi is almost a 206 km journey and it will take around 7-8 hours to travel. After reaching Guptkashi, you are supposed to check-in to a hotel room. You need to perform a medical check-up to be declared fit for your next day's tour to Kedarnath.

Day 2: After having breakfast, you will head to Gaurikund – the major base for your trekking trip to Kedarnath. You can also opt for a palki or horse for hire to reach Kedarnath. After reaching the true paradise of Kedarnath which remains covered with lush green forests and striking mountains, you can check-in to any cottage or government-organized camps there.

Day 3: start your journey to Kedarnath shrine very early in the morning. When you are on a pilgrim tour to Kedarnath, you should not miss the 'Abhishekam' of Lord Shiva. It is the best chance for you to offer your prayers to the god and get his blessings. Get back to Gaurikund after that.

Day 4: You need to make your journey today towards Badrinath. You rest for the day in your hotel room. In the evening, you can visit the Badrinath temple. Before that, get a holy bath in the hot water spring of Tapt Kund.

Day 5: When you are finished with darshan and puja at the Badrinath shrine, you can do some sightseeing here. Later, in the afternoon, head back to Rudraprayad. Check-in to a hotel room for the night.

Day 6: Return to Rishikesh. Do some sightseeing here. Later in the evening, take a leave for Hardwar.

Before booking a tour package, you can customize your travel plan with your tour planner. Happy journey!